Beatle Mania: The Band Heard Around The World
The Beatles were an English rock band, formed in Liverpool in 1960 and one of the most commercially successful and critically acclaimed acts in the history of popular music. From 1962 the group consisted of John Lennon (rhythm guitar, vocals), Paul McCartney (bass guitar, vocals), George Harrison (lead guitar, vocals) and Ringo Starr (drums, vocals). The group came to be perceived as the embodiment of progressive ideals, seeing their influence extend into the social and cultural revolutions of the 1960s.
iTUNES
Pre-Orders Start Today on iTunes for February 8 Releases; Two Previously Unreleased "LOVE" Tracks Offered Exclusively on iTunes!

On February 8, The Beatles" "LOVE" album and "All Together Now," the feature-length documentary about the making of The Beatles LOVE by Cirque du Soleil®, will make their digital release debuts, exclusively on the iTunes Store®. Starting today, both titles are available for pre-order on iTunes!





Download songs on iTunes!

ROCKBAND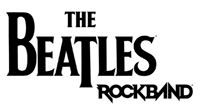 Get it HERE!
Experience The Beatles' music and legacy like never before, using the core Rock Band gameplay. You won't just watch and listen as The Beatles make rock history, create landmark records, and conquer the world – for the first time, you'll be part of the band!
Click HERE to view song list >